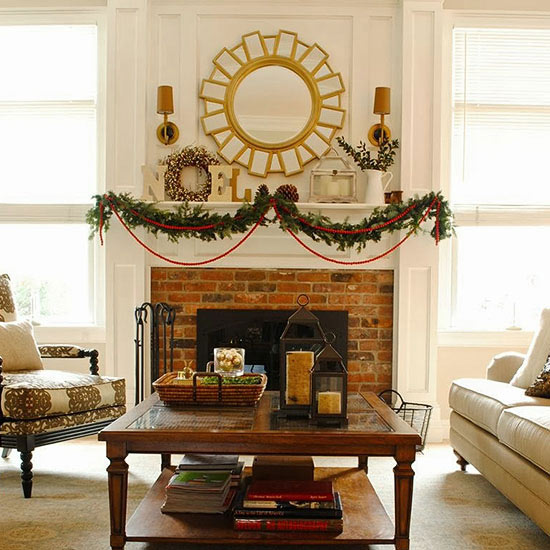 Start with the Focal Point.
Often the best place to start is the natural focal point of the living room. In this case, the fireplace acts as a natural foundation and is brought to the forefront thanks to festive greenery and a berry-accented garland across the mantel. A pitcher of greenery on one side is balanced by a miniature wreath on the other, and the whole vignette is completed by quaint, painted letters that spell "Noel." With a solid focal point, all it takes to finish the room is a collection of lanterns and a bowl of ornaments on the coffee table.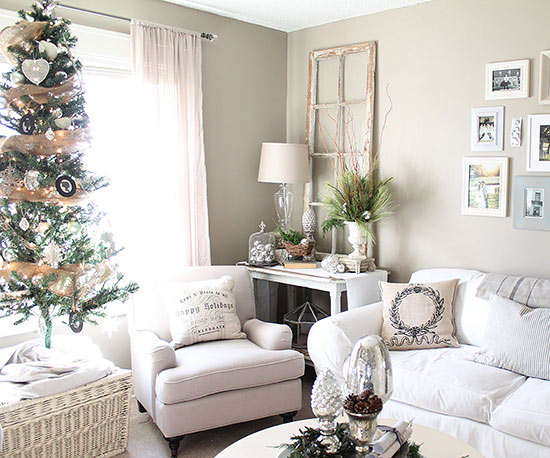 Use Fabric Details.
By nature, a living room is meant to be a special place to relax and spend time with family and friends. Get the look by layering a collection of old and new fabric-wrapped details — things like soft upholstered seating, linen drapes, and pillows. Finish with framed holiday family photos, greenery tucked into vases, and a decked Christmas tree arranged in a place of honor.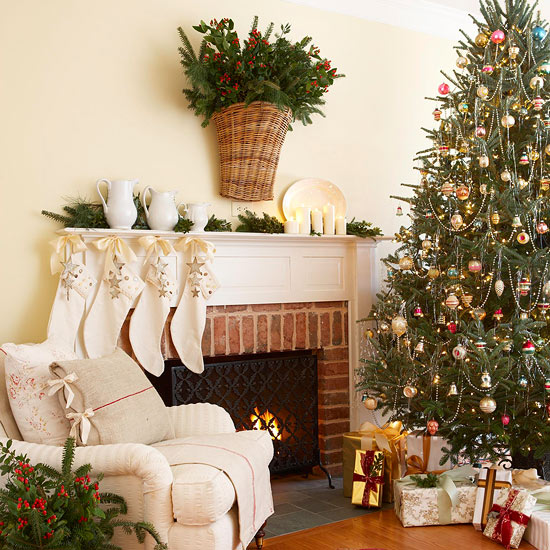 Hang a Unique Wreath.
Give your Christmas decorations an upgrade with a nontraditional wreath. Fill a wicker basket with freshly clipped evergreen boughs and berried twigs from the backyard, and hang it above the fireplace. Tie the decor together with more greenery on your mantel or in a vase.