Well, sure seems like fall is biting at our heels girls and guys.  Lets chat about color, fall color that is, and how to make an easy transition into fall decor. Here are some of my thoughts and ideas on how to prepare a room for the change of seasons.
Color is one of the easiest things to change in your home…No not, painting the wall ( you can though).  Pillows, throws, table scapes, and rugs.  Up and coming colors for fall are..eggplant/gray combo….yep, the darker version of the ever so popular lavendar/silver we enjoyed all summer.
OK, so you have a brown sofa?  Look for pillows with a warm gray that also has a touch of brown in the fabric.  This will help bring it all together for you.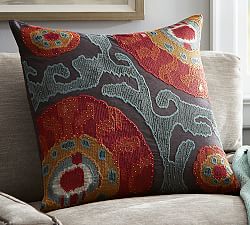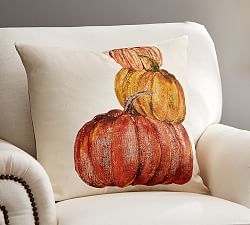 Orange/pumpkin.  Yep, what fall isn't complete without some orange touches.  I love these Pottery Barn pillows to add a touch of spice!!
Filling your hurricans with fall decor, a touch of orange burlap, drift wood, pumpkins, and leaves are an instant fall update.  Don't have any hurricans, then dress up a tray!  Easy Peasy!
Who doesn't love layering?  Even in the sleekest of rooms, a little layering adds instant warmth.  Layering pillows, decor, or even rugs makes one want to set in with a good book!