It just takes a can of gold or silver metallic spray paint from your local hardware store, a well-ventilated area, and a little creativity to craft some unique holiday decor!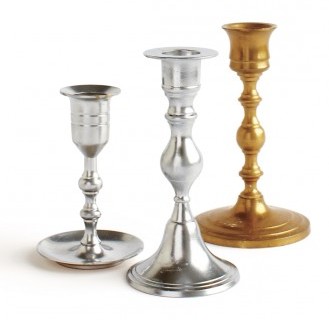 Lets use some gold metallic spray paint, spruce up some the old candle holders, repurpose, restore, and and save some moola….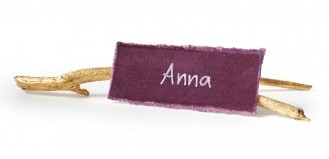 Alright,  pull on the wool coat for these chilly Kansas City days and grab your clippers – we are headed outside.  Cut 3-inch twigs, enough for every guest at your table, and use the same metallic paint from the candle holders. You now have a cute holder for your name tags….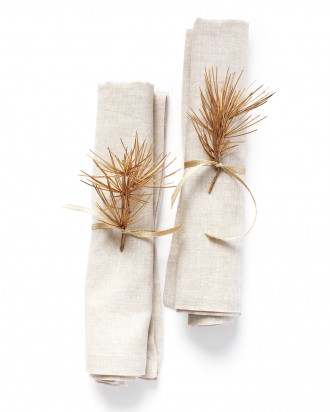 And here we have the another quick, spray paint idea…yep same paint, on a bit of evergreen, tied with ribbon around your napkins…Fa La La La La…..you are set!