Welcome again to all the newbies to our blog!  Thinking about hiring a designer?  This interview took place over a 3 week span, amongst long days and crazy schedules.  Hope you feel the energy and enjoy the ride…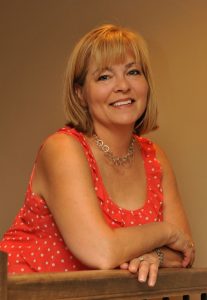 Question: What is your "title", how do you see what you do?
Sue:     I see myself as a designer that can problem solve.  I help people create spaces that work for their life style: babies, empty nest, blended families, maybe their parents moving in, or preparing a home to sell.  A time comes in everyone's life when they want some changes in their home; budgets generally determine the amount of change.  I also provide this service for small commercial projects as well.  My title is a designer.
Question:   How did you come to this career? What led you here – training, influences, and experiences?  (I can't think of your house without remembering the spectacular staircase, and those amazing accent tiles you added to the master bath.  I had never seen tiles like that!)
Sue:     I hear many times in my day, "I never would have thought of that"!  I giggle because I wonder if that is always a good thing…  I think and create out of the box.  I have always loved design.  Then I read an article about redesign and staging, and found a class being held in KC.  That was my "aha!" moment.  Yes the tile in our master.  15 years later, I still love it.
Question:   What are some of your favorite types of projects?  Tell me what you like most about being a designer.
Sue:     Although it is stressful, I love remodel projects.  I am currently working on two small commercial projects, and three home redesign projects.  The redesign is working mostly with what clients already have: adding, repurposing, painting, and editing
Question:   A home is a personal thing, we spend a great deal of time there, and often our identity is tied closely to how it looks.  How does one go about choosing a design consultant?  Interview, tour projects, etc.?
Sue:     Most of my clients come to me through referrals.  It is such a compliment for someone to trust my work enough to share me with a friend.  But yes, do interview!  However a friend's recommendations is very powerful.
Question:   What questions might a perspective client ask, where do they look?
Sue:     I am excited as I am hiring a professional photographer to take photos of my projects.  I say this because portfolios are so important.  Look at the work of the designer they are considering, talk to their references, ask about their process, their contractors, insurance, permits, time frame, and bidding procedure.
Question:   How do you establish a relationship with them? Describe a typical first meeting.
Sue:     I listen.  The first meeting is about finding out about what my client wants in their space, what they love, what family members love, what their needs are, and how they see the space.  Again, I listen, take pics, and listen some more…
More to come!
And don't forget, my clients always say "I never would have thought of that!"   
Want to find out why?  Use the form to the right to send me your name and email to join us!