No space to hang your wreath? No worries. We love the idea of hanging this ornament-decked wreath from a display case, bookshelf, mantel, or even an interior window.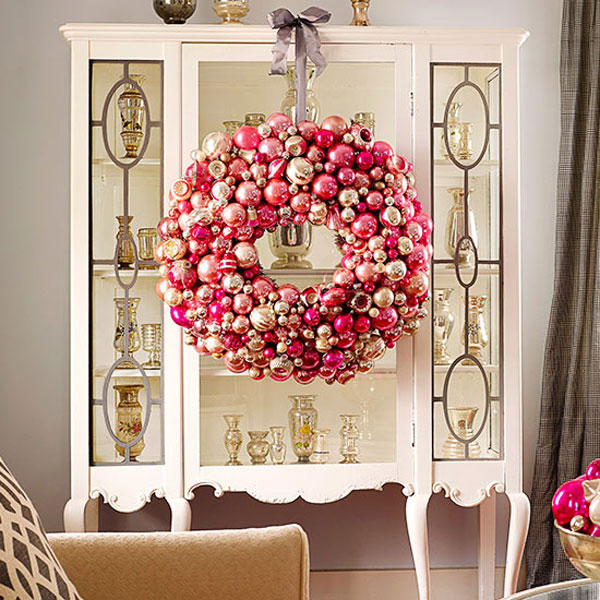 Love this wreath; such a great way to use bulbs that may have seen better days. Notice the repeat of the silver throughout this design, in the wreath, the bowl of bulbs to our right, and inside the cabinet.
For those of you using my "Your Go To Color Tips", this color distribution is:  silver/grey 60%, white 30%, and gotta love the pink 10%.  My Mother always had pink bulbs on her tree, so this brings back such a wonderful memory.  Probably why I selected this picture.  Let me know if you want to check my Your Go To Color Tips…….Have a great week!