Hi Everyone,
Hope you are all enjoying summer, rain or not, I love this time of year.  Everything is lush, colorful, and vibrant.
Last week I traveled with my hubby to North Carolina, and as always am enamored with the beach, so thought I would share some design ideas and tips, wait let me get the sand out of my shoes……could call me Sandy Shores, not Sue Shores….bahaha!
There are a couple things to consider when bringing in a beach feel to a room.  Do you want a theme, or a feel?  Often time clients will purchase signs, starfish, pillows to bring in a theme of the beach. I really try to bring in a beach feel, so you can almost smell the salt water.  I create this feel through color.  The pictures below offer great examples of ways to create the feel with color.  The soft gray/tan sofa/table combo brings in the weathered look….relaxing, yet sharp. I love the clear glass lamp to add just a touch of reflection.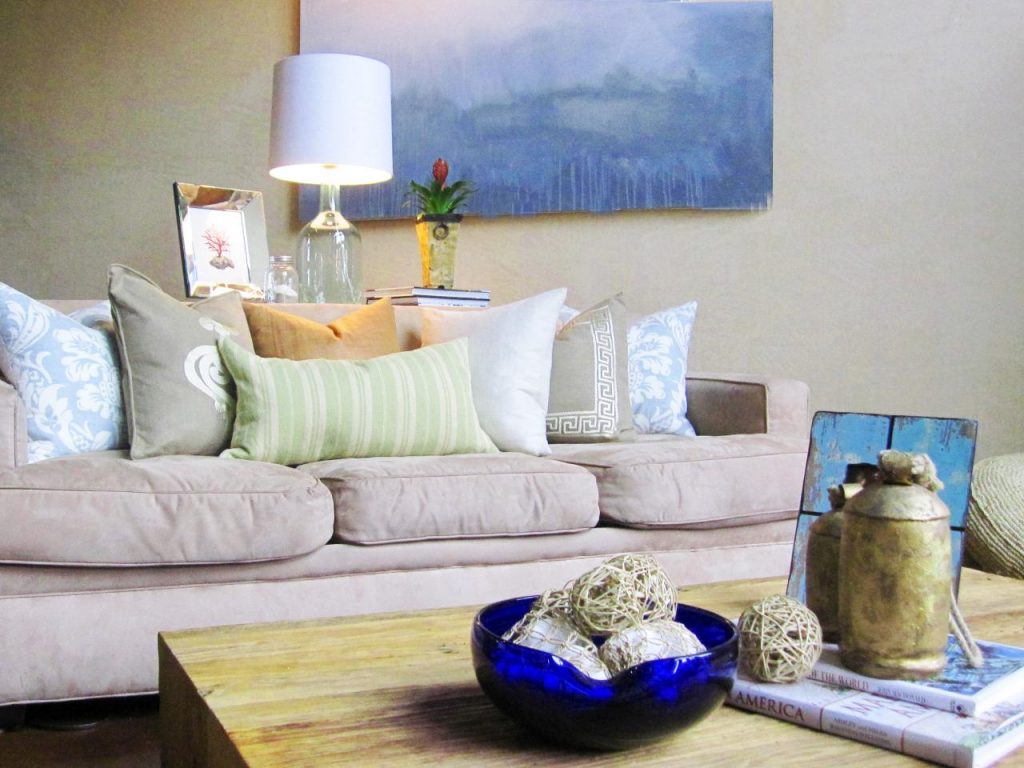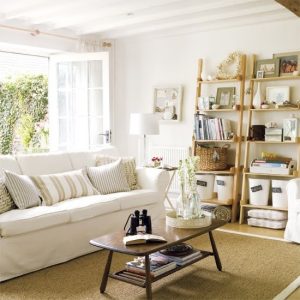 Notice the airy feel with the open shelves, open doors, and clear glass french doors? Again the beach feel without a theme.  
Blue is the obvious go to color for a beach or water themed home, but have you thought about green?
Tropicals, palm leaves, and a bit of sand can go along way, be easy to change out when you tire of it, (what, tire of it?) or don't really think you want a Thanksgiving turkey on the sand when that time of year comes around….
I love the beach, look forward to more time in the sand as my hubby and I have reached the empty nest stage….except for summers during college break:)  I do love the business of kiddos!
As for this week, I am decorating homes for a new look, staging properties for sale, helping two sweet ladies with carpet and tile, then off to the races.  No really, off to the races.  My hubby and our youngest race vintage Mustangs, and yes I cheer them on from the stands!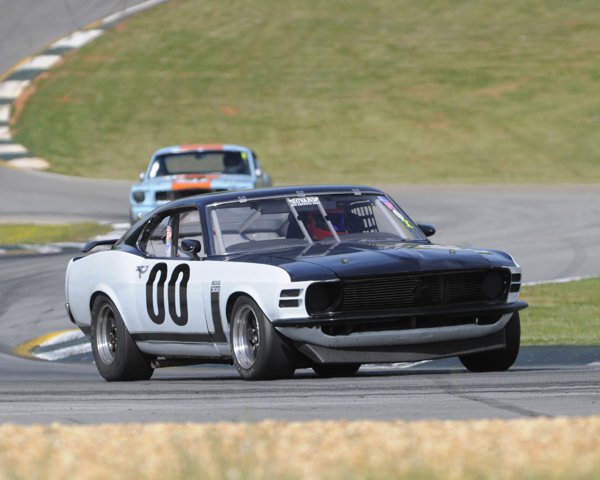 May your week be beachy and relaxing as well!
Kindly….
Sue Shores,
Owner Changeit Designs & Staging
www.changeitkc.com
816.665.1177