What can you do with burlap, thread, and a little spray paint? You might be surprised!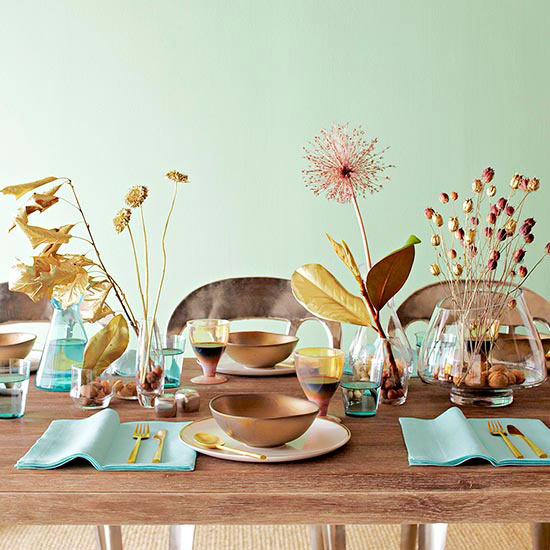 Grab some burlap, either as shown or painted.  Cut this into strips, and wrap around your napkin.  Secure with a piece of thread which you will string through a button.  You can use an assortment of buttons or grab a few in the same color.  Either way is a creative way to spruce up your table.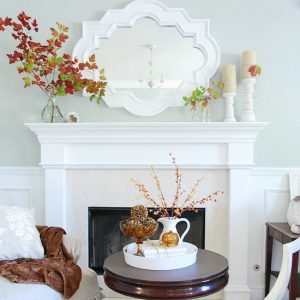 Love this look, either for the mantle or this same idea can be used as your centerpiece.  Maybe you have just enough time to add a little something or other.  No need to remove all of what you already have displayed, instead add some fall leaves in a vase, and drop a few on the table around the candles…Just a pop of color on this crisp white mantle welcomes your guests to your feast.
OK, grab the paint can to transform a few natural items into truly distinctive centerpiece. Here, a collection of vertical pieces — an oak branch, magnolia leaves, thistle flower (small twigs and  tree branches are just fine) — were painted with copper paint. Place each item in a variety of shaped glass vases and place down the length of a table.  Use some of the burlap as your table runner..you are set, and so is your table.