Sharing some great ideas to help you now.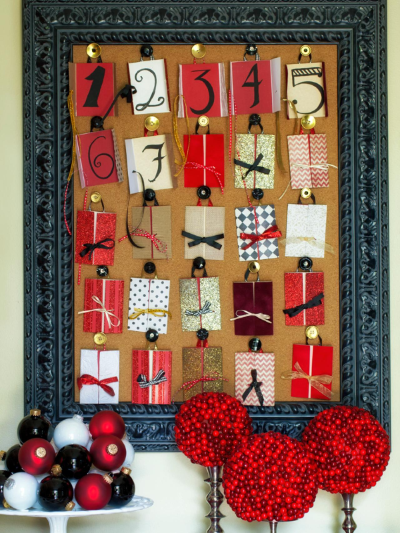 Grab a frame, either one already hanging on the wall, or tucked away in the basement.  Cover the back with gift paper, printer paper, or nab some paper from your favorite meat counter.  With gift paper write notes, add a small gift card, or promise a service you will provide.  Attach your 25 little bits to your board, put this baby on the wall.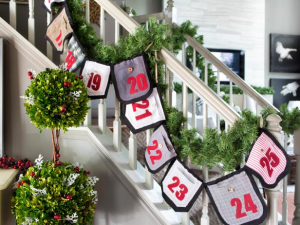 Felt is it on this staircase advent showcase!  Cut out different shapes or use the same shape, trim in felt, and add sticky back numbers.  You can thread it with yarn, or attach individually to your garland.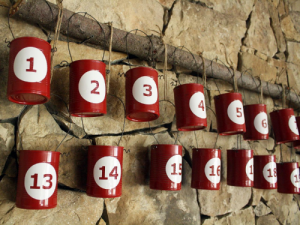 My recycling takes on a whole new look as I use cans, red spray paint, white paper, and stick on numbers.  These are cute hanging off the mantle, or a combo of setting them and hanging them off a bookcase.